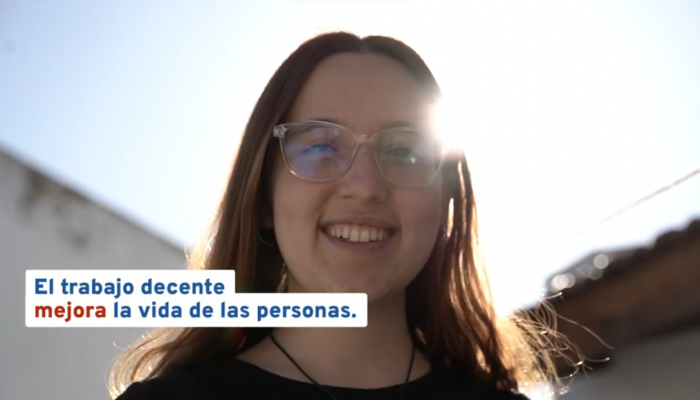 Female Workers in Technology
Lucila is #CETAmbassador and her journey through Chicas en Tecnología empowered her journey in STEM disciplines. She is currently studying Systems Engineering and works as a Full Stack Female Developer. In Argentina, the knowledge-based services (KBS) industry is one of the most dynamic sectors of the national economy, within which the software and IT services segment stands out due to its rapid growth and employment generation. The International Labor Organization highlighted Lucila's story as a registered worker who has a formal job through which she can access her essential rights. At Chicas en Tecnología, we work so that young women in the country and the region become interested in developing their academic and professional careers in the technological field. It is necessary to create spaces and opportunities for them to be protagonists in an industry in constant growth.
Their own paths in the technological field
Through free training and support proposals, the young women of #ComunidadCET participate in mentoring processes to develop their personal and professional projects along with female industry leaders; they learn about the workspaces, roles and tasks of women in technology, as well as how to prepare their resume, apply for job searches and introduce themselves in job interviews. To continue to specialize their journey in technology, they also access scholarships to study UX, web programming, data, AI and other disciplines.
We shared the video that the ILO made based on Lucila's story so that girls and young women know that technology is a possible path in their personal, academic and work journeys. And we continue to work together with private and public sector's actors to create policies, commitments and actions that reduce barriers to access and permanence for women in all their diversity, and to create more and more spaces that include them so that they can contribute their knowledge, perspectives and experiences.
Ver esta publicación en Instagram
16