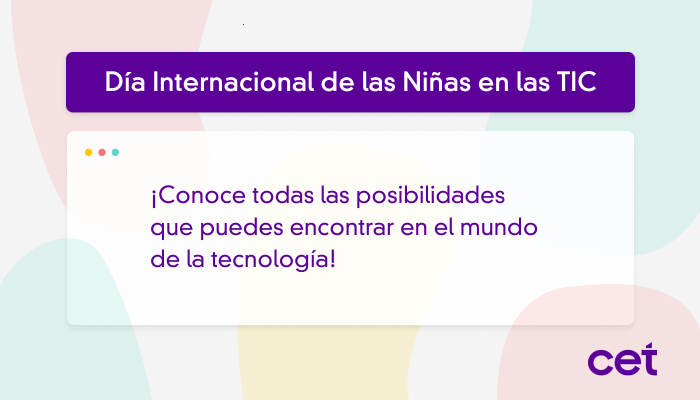 Girls and young women have the power to create innovative solutions
Activation within the International Day of Girls in Information and Communication Technologies (ICTs).
Chicas en Tecnología and UNICEF Argentina joined to amplify the voice of CET Ambassadors, young women from the region who started different journeys in technology. Their stories help break stereotypes that move people who identify as female away from these areas and make the possibilities that technology has for them visible
Ver esta publicación en Instagram
In Argentina, women are a majority in the university system; however, they account for only 34% of the total students of STEM degrees (science, technology, engineering, and mathematics) and 17% of the student body of programming (CET, 2022). The numbers spread to the Latin American and Caribbean region, where women are a minority in these disciplines.
Some facts:
More than 6 out of 10 young women in Argentina show interest in topics linked to Science and Technology (U-Report Argentina, 2021).
25% of young women in the region feel they have little or no ability to study or work in Science and Technology (U-Report Argentina, 2021).
The number of female programming students in Argentina dropped. While the number of male students grew by 16% between 2011 and 2019, there was a 5% drop in female students (CET, 2022).
Science, Technology, Engineering, and Mathematics (STEM) studies are growing at a slower rate than university studies in general. This is despite the fact that many STEM careers are among the most in-demand and highest-paying in the labor market (CET, 2022).
On the International Day of Girls in ICTs.
The fourth Thursday of April marks the International Day of Girls in ICTs, an initiative promoted by the International Telecommunications Union that wants to add value to the opportunities that exist in the field of information and communication technologies so that children and youths who identify as female get to know, discover, and experiment these areas.
Chicas en Tecnología offers free training proposals so that the young women of the region become the creators of technology with social impact. In the last year, 4,000 young women from 15 Latin American countries created +300 technological solutions to solve problems in their communities. Learn about all the programs at: chicasentecnologia.org/trayecto-cet/   
"My journey in technology started when I was 18 years old and I had just graduated from high school. Even though I did not know anything about technology, I dared to discover and try something new." Mary, 19 years old, Santiago de Chile, Chile.
Listen to all the stories of CET Ambassadors on this link