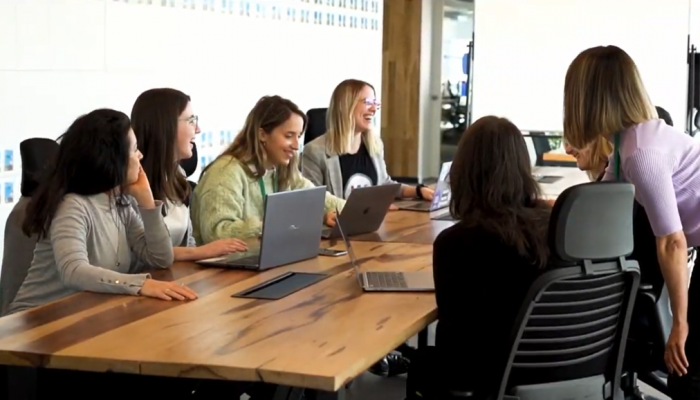 Technology to Open New Paths for Young Women in the Region
The young women who participate in our programs start their journey through Trayecto CET, a set of free training proposals that allow them to build their present and future in the technological field. Through various stages, each one traces her own path to become a technology creator. At CET, we support their careers and promote the opportunities they find in STEM disciplines. As part of the follow-up and ongoing support, together with Salesforce, we have designed and developed an implementation process of the management platform tailored to the needs of the organization. The work was carried out jointly by volunteers from the company and the CET team over one year so that the tool would optimize the possibilities that we bring to the young women of the region. This development allows us to integrate data on the journeys of our programs' participants so that they receive more and better training proposals. We record the experience of each participant through Trayecto CET, we know the skills in which they are trained and those they would like to develop, and we manage the joint work with other actors in the ecosystem so that they can grow professionally. 
The implementation of Salesforce is one more step towards a comprehensive approach to the gender gap in technology that enables the creation of inclusive environments where women in all their diversity can lead professional spaces. Through Trayecto CET, young women in the region have access to free and open to the public motivational proposals to learn about the technological world and its possibilities; initial and specific training to take their first steps as creators of technology and then specialize in their areas of interest; and -as an advanced part of Trayecto CET- participate in proposals focused on their future development as professional women in technology. 
Chicas en Tecnología works in a systemic way with over 100 alliances between the public sector, companies, academia and international organizations. In the last year, 4,000 young women from 15 Latin American countries created over 300 technological solutions to solve problems in their communities.