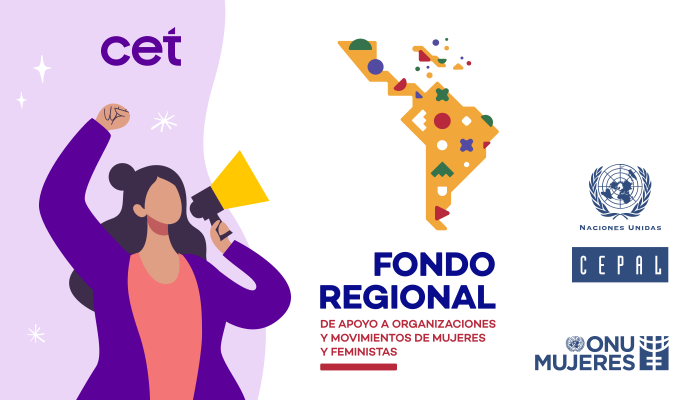 ECLAC and UN Women acknowledge Chicas en Tecnología for their crucial role in the fulfillment of the Regional Gender Agenda
Through the Regional Fund in Support of Women's and Feminist Organizations and Movements, ECLAC and UN Women honored Chicas en Tecnología for their contribution to gender equality in the region and for favoring women's financial, physical, and decision-making autonomy. The acknowledgment seeks to strengthen CET's free and open programs that try to encourage young Latin American women to join the academic and professional fields linked to STEM disciplines (Science, Technology, Engineering, and Mathematics). With the purpose of reducing the gender gap in technology, the organization encourages, trains, and supports the new generation of female industry leaders and promotes their inclusion in the technological ecosystem in the long term.
Since 2015, +11,600 young women from 18 countries in the region created more than +1,100 technological solutions with social impact. Chicas en Tecnología works with a comprehensive approach so that the participants of its programs are creators of solutions that have a positive impact on society, contribute to breaking stereotypes, and become role models for other girls and adolescents in the region.