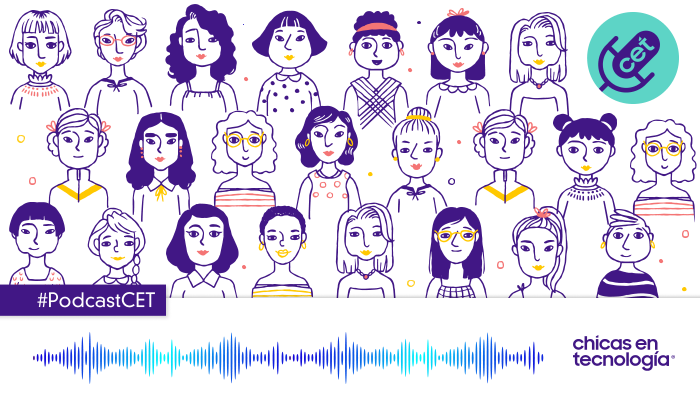 The third season of Podcast CET, the Voices of Protagonists, is coming soon
Have you already listened to the new season of #PodcastCET? Listen to the testimonials of CET Ambassadors from Latin America and get ready to be inspired by the stories of these young women who transform their communities with technology. Each episode will allow you to discover updated information on the gender gap in technology, ways to engage in cultural change, and first-hand experiences from new creators of technology solutions with a social impact.
Given their curiosity and active look at the environment surrounding them, Chicas en Tecnología program participants choose to solve a problem, get involved, generate an innovative response based on their experiences and concerns, and share it with the community. Listen to their voices so that increasingly more youngsters from all over the region have a story to tell.